Riverside, Ca –
Please be advised that the Campus CMS (Acquia) will be intermittently unavailable from 6:00AM - 9:00AM (PST) on May 5th. This period of disruption is being scheduled for a planned maintenance to update the application which may require a rolling interruption of the service.
Enhancements After Maintenance
Content Keywords
All content types will now have the option to add Content Keywords. These keywords can be used to filter content and arbitrarily "structure" your pages. A big complaint from editors about Drupal was that there was no way to organize content in folders. Content Keywords now give you a way to organize content. Site builders and editors can manage their keywords in the Taxonomy Vocabulary "Content Keywords". 
Each page you create will have the option to add Content Keywords. Make sure you add one keyword per field. Pages previously created can be updated with keywords.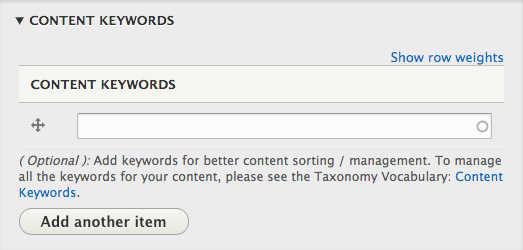 Content Keywords are searchable under the content listing. In the screenshot below, I searched for "Training" and the list is now showing only content that has the keyword, "Training" associated. Keyword sorting is great for sites that have different sections of pages or content.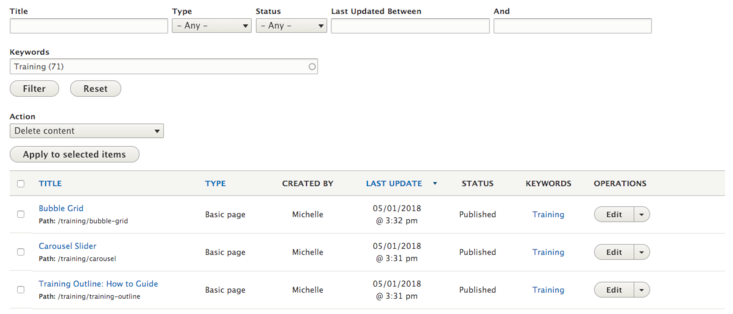 CMS UI Updates
Notice also in the screenshot above that there have been tweaks to the interface of the Drupal CMS. Under the title, the root relative path will now display. The last update will appear slightly modified, and keywords have been added. 
The interface when searching through your media library has also been modified. The name of the media will display with the icon representing the type of media. Highlighting the media will place a blue outline.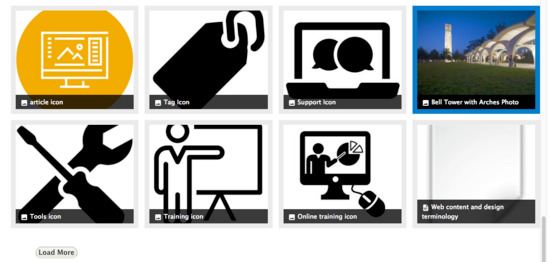 Article and Event Display
The display for articles and events have been updated so that the tabs are across the top. The author and keywords are located on the right.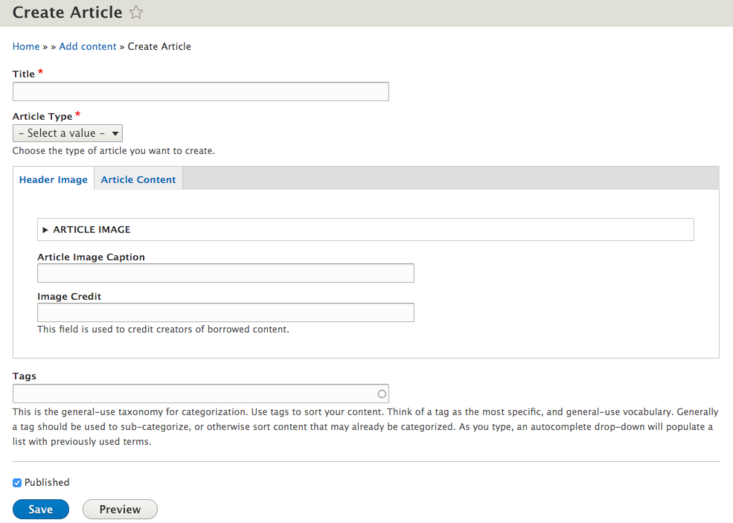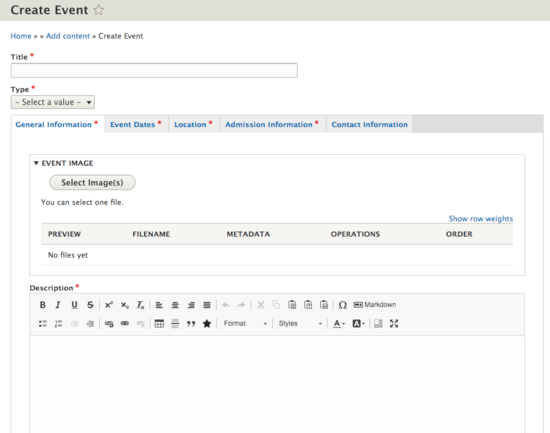 Personnel Information
Personnel information can be added to your user role in Drupal. You can now add your full name (which will then be displayed when you create content instead of your UCR Net ID), campus relation, contact number, ORG ID, Department ID, and department name.