Riverside, Ca –
May's update to the Drupal content management system took place on Saturday, May 4th. The sprint involved a Drupal code core update. A bug fix went into this month's push and new modules that are ready to be installed by a Campus Web Solutions administrator. 
Drupal Version: 8.6.15
Bug Fixes
Icon for Documents - The icon was missing for older documents. The icon has been updated for all document instances in the node view. 
Enhancements
Cookie Consent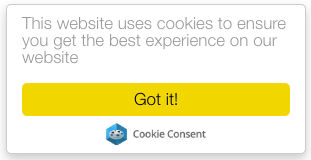 A new module called "Cookie Consent" has been installed but not enabled by default. Once it is installed, it will be visible, and up to the site builders to decide how to display the consent box. The message can be modified. To request this module be turned on, please use Service Link and add a support ticket for "websites". 
This module has been introduced due to GDPR. Fore more information visit the UCOP webpage on General Data Protection Regulation.
---
Google Tag Manager
University Communications will begin using Google Tag Manager. In preparation, ITS Campus Web Solutions, has installed the Google Tag Manager module. This is not enabled by default. The module will only be enabled on a site once the site owners have taken a training with University Communications on how to use GTM. The Google Analytics module will still be enabled for sites that continue to use UA codes. 
---
CNAS Theme
The CNAS Theme was specifically created for the CNAS organization by a third party company. The theme will be listed in all sites as an uninstalled theme. Changes and enhancements are a work in progress.
May updates
Header image and footer image have been added
CNAS view mode added to most custom blocks
Custom blocks themed to CNAS style
Order of social icons updated
Footer logo to link to ucr.edu
Search icon aligned
Footer expands properly
Reminder: Sites not within CNAS can use theme at own risk. Note that this theme caters heavily to CNAS and may not be appropriate for all sites. For any questions regarding the CNAS theme, please contact the CNAS Deans Office.